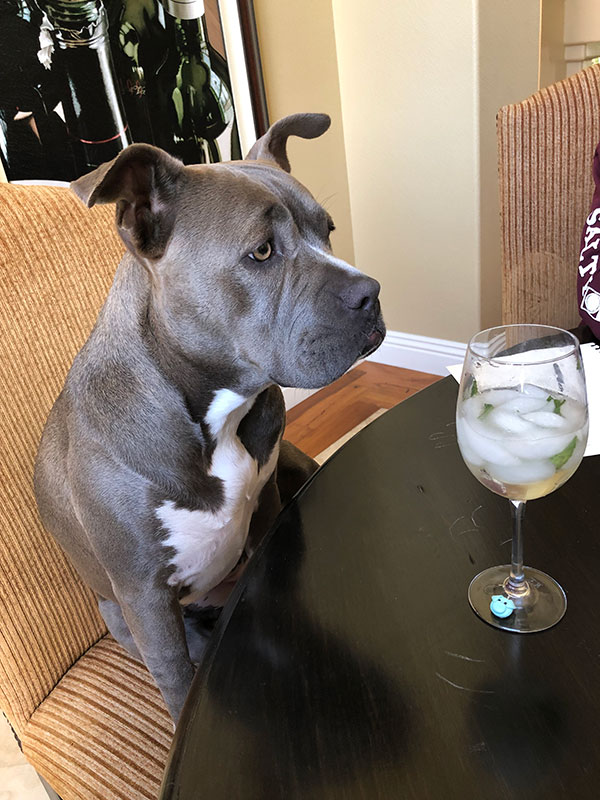 Monica and Lynn, former co-workers disappointed by corporate mentality ventured out on their own to create a fun new model in the LV wholesale stone and tile world.
Monica with 20 years of experience in the industry and Lynn young, energetic, and ambitious joined forces with only one goal in mind… to succeed and to have fun while doing it!!
And so Nala Imports was created – named for Monica's sassy blue nose pit-bull with a beautiful showroom and a following of designers we set to conquer the stone and tile industry.
How do we do that, you ask? Simple, we love to make our clients happy, so we give them what they want… a wide selection of products at a great price and amazing customer service.
It's pretty awesome actually… we get to work with amazingly talented architects and designers as well as down to earth fun-loving homeowners.
So whether you are creating a new commercial space or remodeling a bathroom we are at your disposal… we can share our knowledge of product to help make the perfect selections for you project and we offer free design service if you know what you like but have trouble putting it all together.
So, come and see us, visit the showroom and let's create something magical together!! We can't wait to meet you!!
Our New Location
Click

Tap

to view the full size pictures!